Social media marketing is a significant part of each and every online marketing campaign. Social media is a great tool to build a community around your product or service, extend your target market. It also allows you to engage with consumers and leads just like the industry leaders in your line of business. It's clear that social media is worthwhile, but measuring social media ROI determines to be a challenge.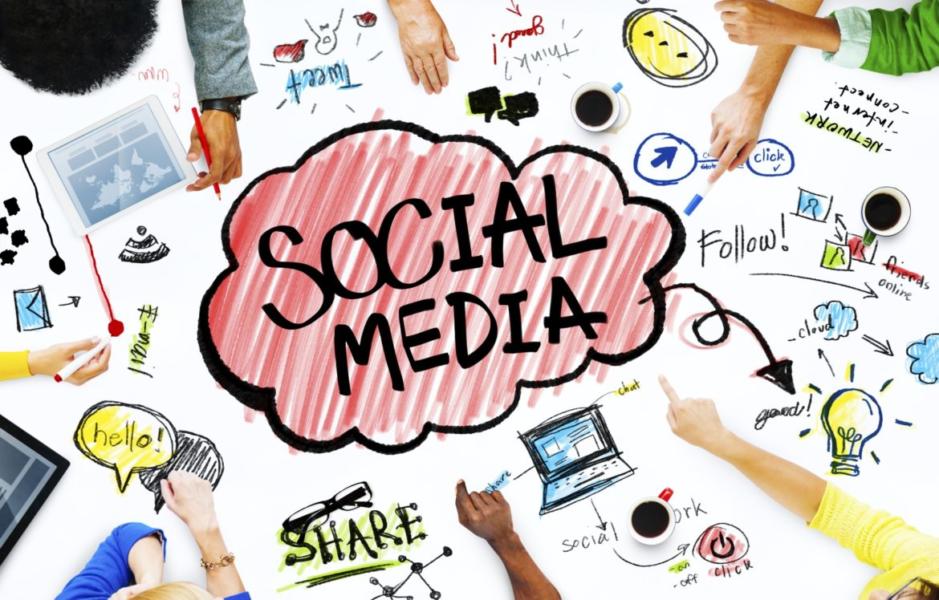 Social media management platforms will assist you to manage various social media profiles in one place. It also allows you to schedule posts in advance, run contests, track analytics across platforms, etc. The most advanced social media platforms offer a comprehensive suite of social media monitoring features with integrated influencer analysis as well as allowing brands to monitor their products, competitors, and industry keywords.
Fortunately, there are multiple free social media tools available in the online market. In this article, we have collected a list of 10 free social media tools from around the comprehensive web of social networks. Besides, these sophisticated tools will help you to measure and monitor your social media activity in an efficient manner. Therefore, these sophisticated tools really are game changers for your social strategy!
Here's a list of 10 free social media monitoring tools which offers a much higher variety of services, functionality, and in-depth analysis. Besides, this advanced tools will save time on your social media efforts. If you are a social media savvy, these free social media monitoring tools might come in handy.
Let's take a dive into the list of free social media tools and how to use them efficiently.
1. Hootsuite
HootSuite is a leading social media platform for managing social media, loved by over 15 million people around the world. It is one of the best free social media marketing tools in the market. It also includes multiple social networks like, Facebook, Twitter, LinkedIn, Google+, and Foursquare. It is familiar for its social media management functions. The weekly reports & the excellent team management facility can be quite useful when there's more than one person handling the social media accounts.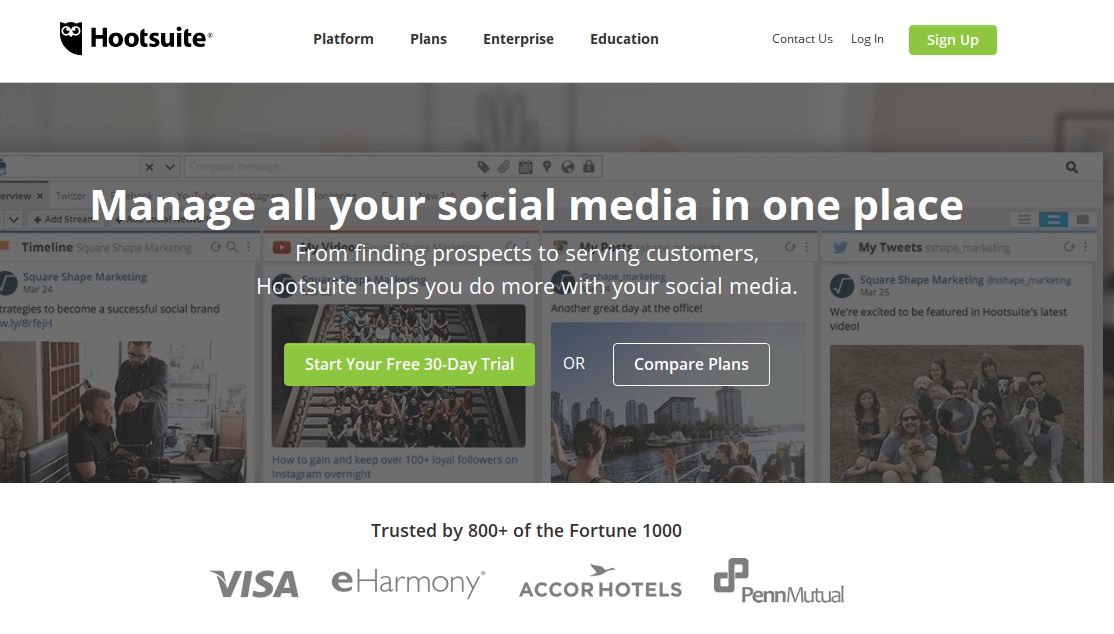 2. Awario
Awario is a well-known social media & web monitoring tool that enables professionals to track mentions of their brand, discover sales opportunities, monitor competitors, and find niche influencers. As its name indicates, the software keeps users informed of all online conversations, happening around their brand, service or industry. Apart from other tools, Awario gets remarks not only on social media, but all around the web: forums, blogs, news websites, review platforms, and so on. All the mentions in its dashboard can be ordered by Reach, an indicator of the resource's authority.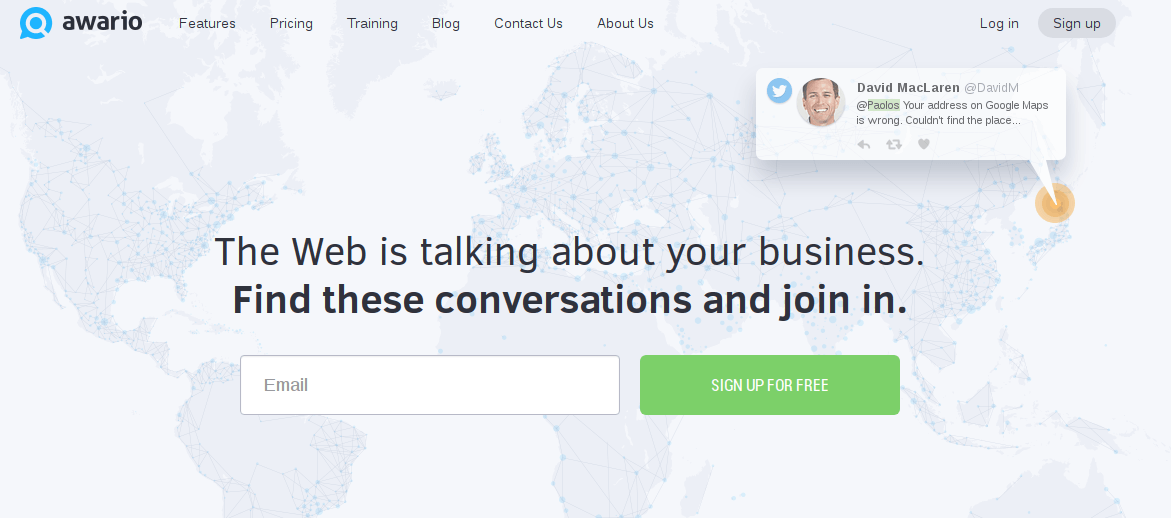 3. Klout
Klout is an excellent social media monitoring tool that measures and ranks its users according to online social influence by utilizing social media analytics. It is probably one of the most provocative social media monitoring tools. Using the Klout score you can adjust your posts according to your target audience's interests and improve your engagement rate. Although, some people find it useful, as it also measures influence by engagement on Twitter.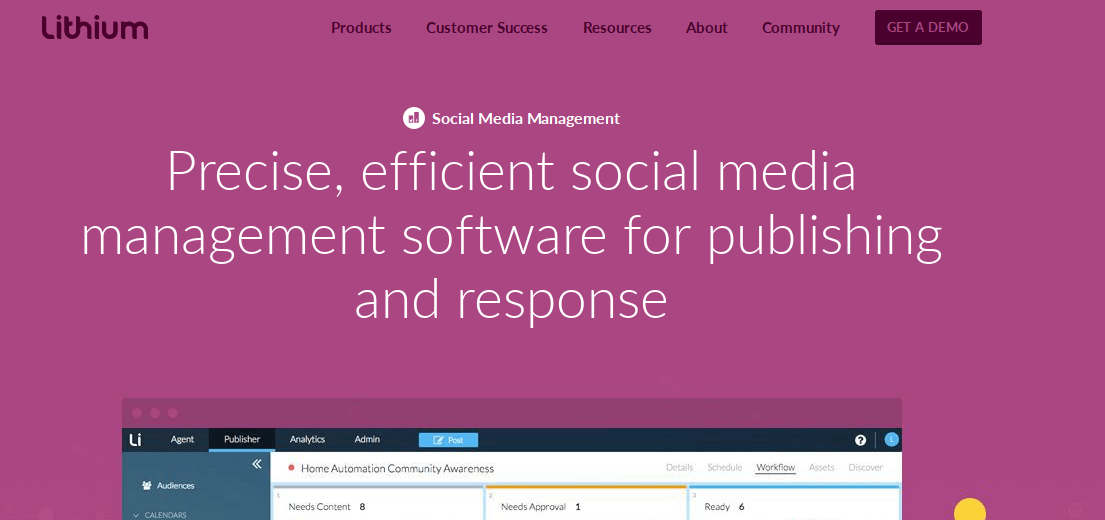 4. Social Mention
Social Mention is a renown social media marketing tool and a real-time search platform for social reputation management & social listening management solution. It provides you monitoring access to more than 100 social media properties. It also has some features such as point-in-time social media search & analysis service, daily social media alerts, and a third-party API. Social Mention monitors social media properties directly involving but not limited to Facebook, Twitter, YouTube, Google, FriendFeed.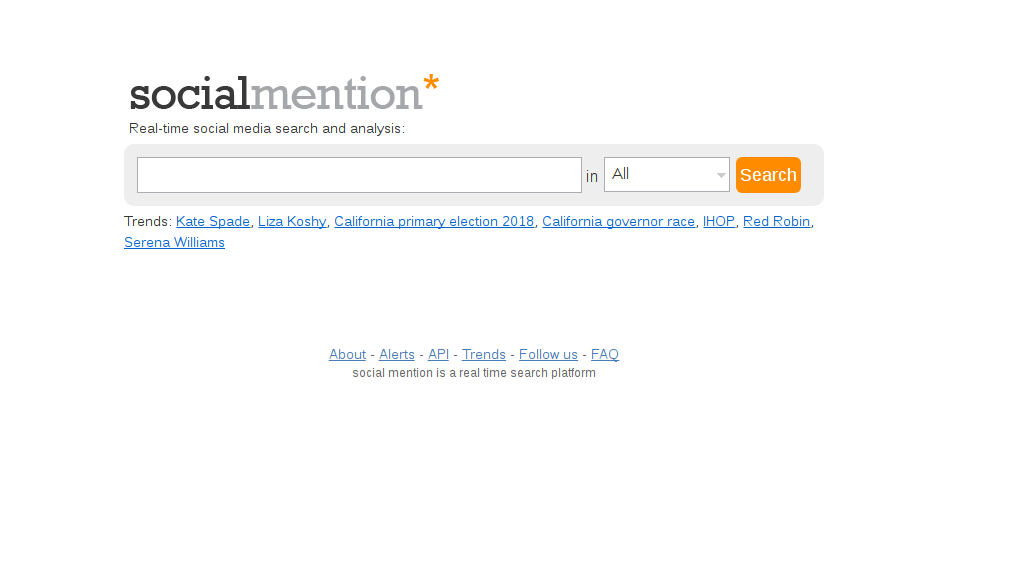 5. SocialDrift
SocialDrift is the foremost Instagram automation platform in the space. It is one of the best tools to grow your Instagram followers. It also helps thousands of brand marketers to grow their Instagram audiences. Using machine-learning algorithms, SocialDrift sends automated likes, comments or follows that target a particular demographic. This outreach drives Instagram users to check out your own account, which increases brand awareness and makes followers. Moreover, the major influencers and companies like McDonald's are already utilizing SocialDrift to generate engaged audiences on Instagram.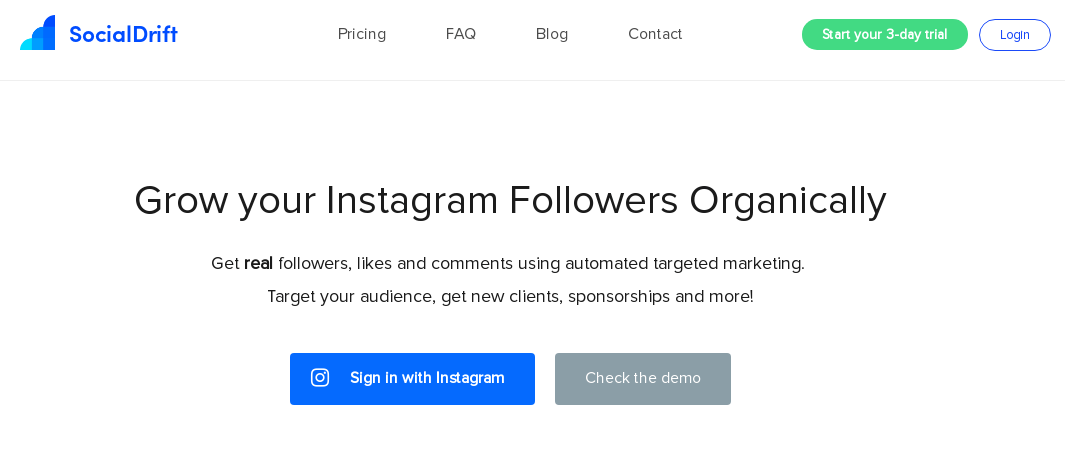 6. SocialRank
SocialRank is a leading social media monitoring tool which assists you to find your best followers, most valuable followers, and most engaged followers on Instagram and Twitter. By understanding your audience, you can build the engaging content that improves conversions. Social Rank allows you to order your followers by who is most influential and most engaged, and pinpoint the right people by the number of followers & activities. The free plan covers filtering and listing the followers, connecting numerous profiles and viewing full follower profiles.

7. TweetReach
TweetReach is one of the most broadly used tools to analyze hashtags. It is an excellent social media monitoring tool for your business if you are interested in checking how far your Tweets drive. It also gives the detailed report of the tweets posted with a hashtag you searched for. This tool is just simple to use, just enter the hashtag you need to analyze in the search bar. It will request you for authorization from your Twitter account, just authorize and the results will appear in front of you. It is a great way of discovering who are your most influential followers, essentially guiding you towards the right people you want to be targeting when striving to share & promote online content.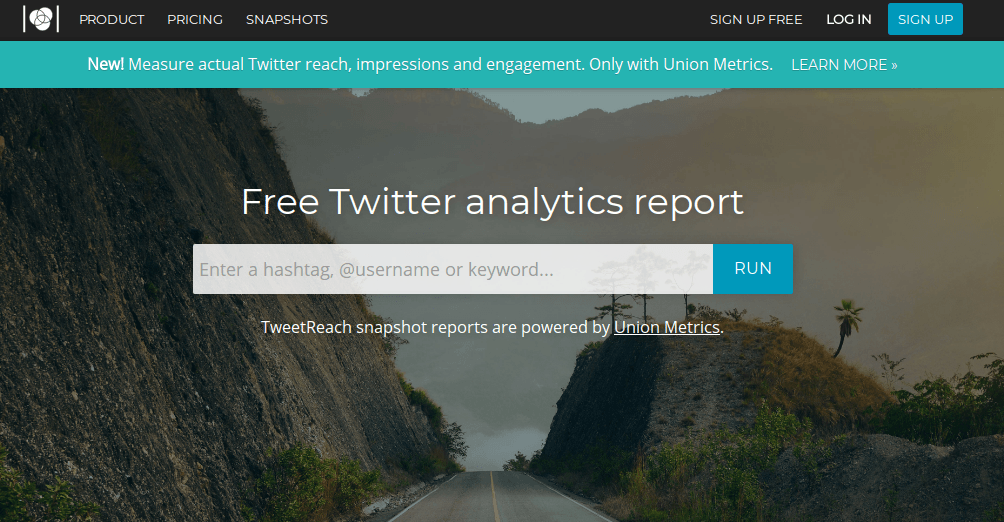 8. Buffer
Buffer is an inherent social media management platform trusted by individuals, brands, businesses, and agencies to help drive social media results. It allows you to plan & schedule your posts on various social media networks. And it also enables you to speed up the process of posting on social media. Although, it is the best way to share excellent content with Facebook, Twitter, and LinkedIn from anywhere on the web. Moreover, Buffer offers a wide range of plans designed to fit the needs of any brand, from small businesses to large-scale businesses.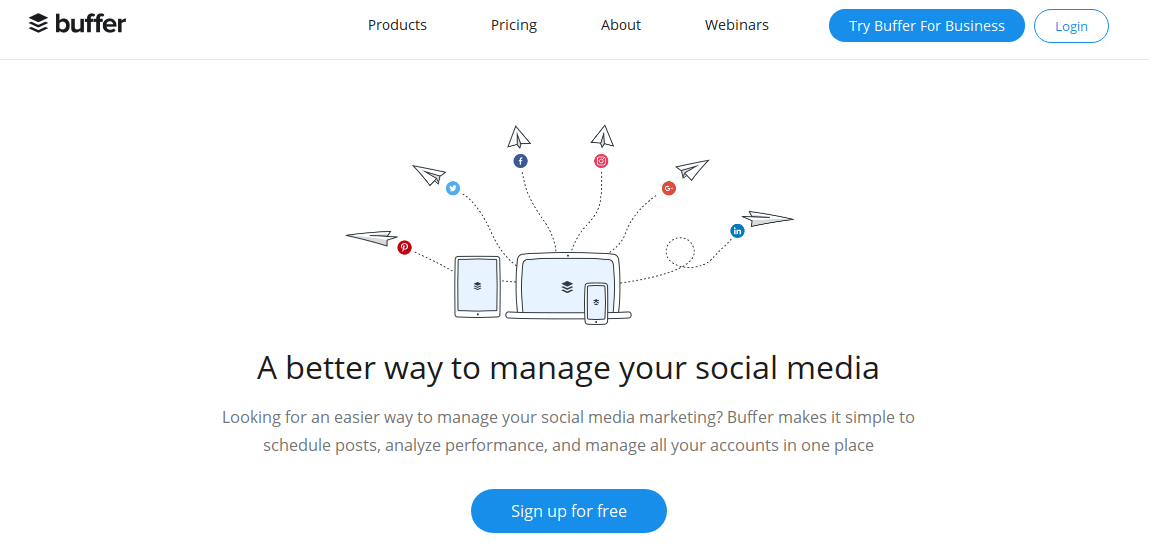 9. Twazzup
Twazzup is a real-time monitoring and social media analytics tool for Twitter. It is a great tool for social media beginners who looking for monitoring their Twitter accounts. It also gives real-time updates displaying specific keywords. You just enter the name you need to track and you immediately get real-time updates, most retweeted photos and links, and the top 10 keywords related to your search.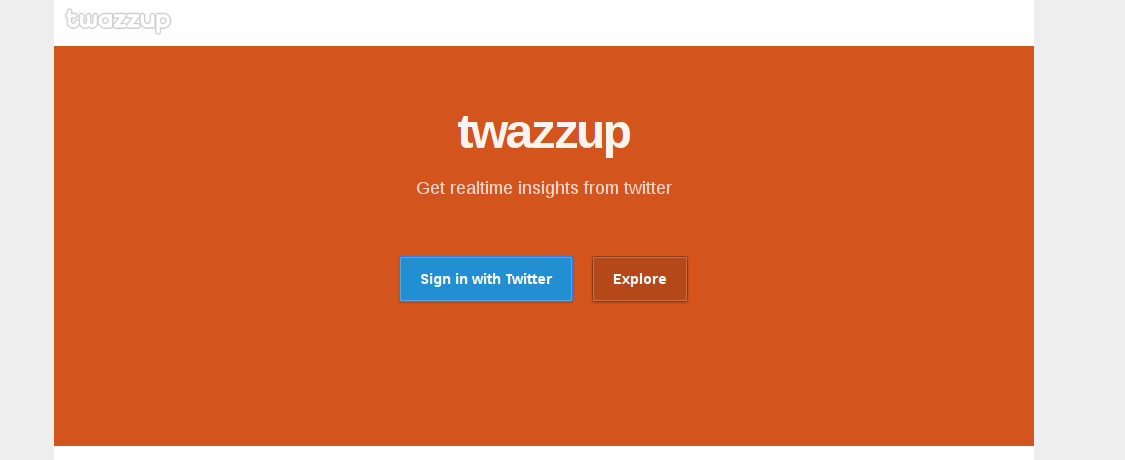 10. Twitonomy
Twitonomy is an online platform specialized in presenting analytics and all kinds of stats and info for twitter. It enables you to get detailed and visual analytics on anyone's tweets, retweets, mentions, replies, hashtags. Besides, Twitonomy is just one of the dozens of Twitter analytics tools, along with TweetDeck, Twazzup, BackTweets and Twitter Counter. Twitonomy will give overall statistics on the user. So, you can see how many tweets sent, the time of the day the tweets are sent, how frequently content is retweeted. It is quite a comprehensive solution for analyzing your Twitter account or competitors.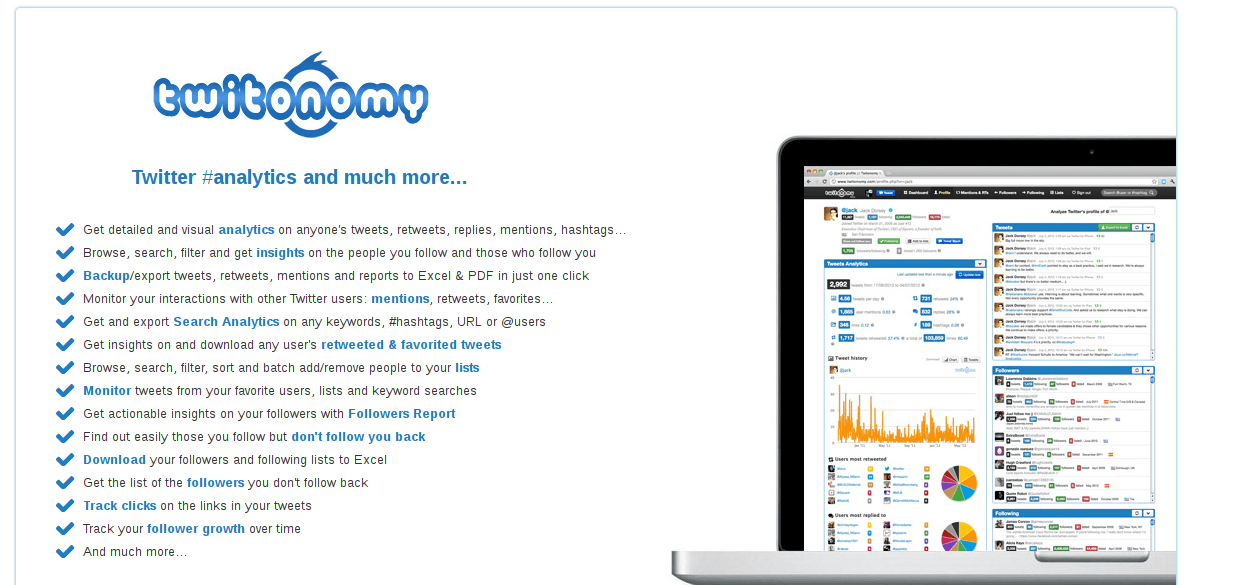 Conclusion:
Hence, these are the crucial social media monitoring tools that providing a much higher variety of services, functionality, and in-depth analysis. So, learn social media marketing and all of these tools are a free and effective platform to analyze your social media profiles. Try a few of them, and get a feel for what you want. Did you know of a great free tool for monitoring social media accounts? do let us know in the comments.